The much anticipated Women-Trans-Femme (WTF) night at the bike collective is here! WTF is an ongoing workshop series on bike repair and maintenance followed by 2 1/2 hours of open bike shop hours to work on your bike with the help of volunteers.
What is women/trans/femme? Our goal is to empower the female, gender queer folk of Davis and surrounding areas to learn more about bike mechanics and gender relations. WTF is a safe space for women, genderqueer, femmes –  those who are typically marginalized in the bike world.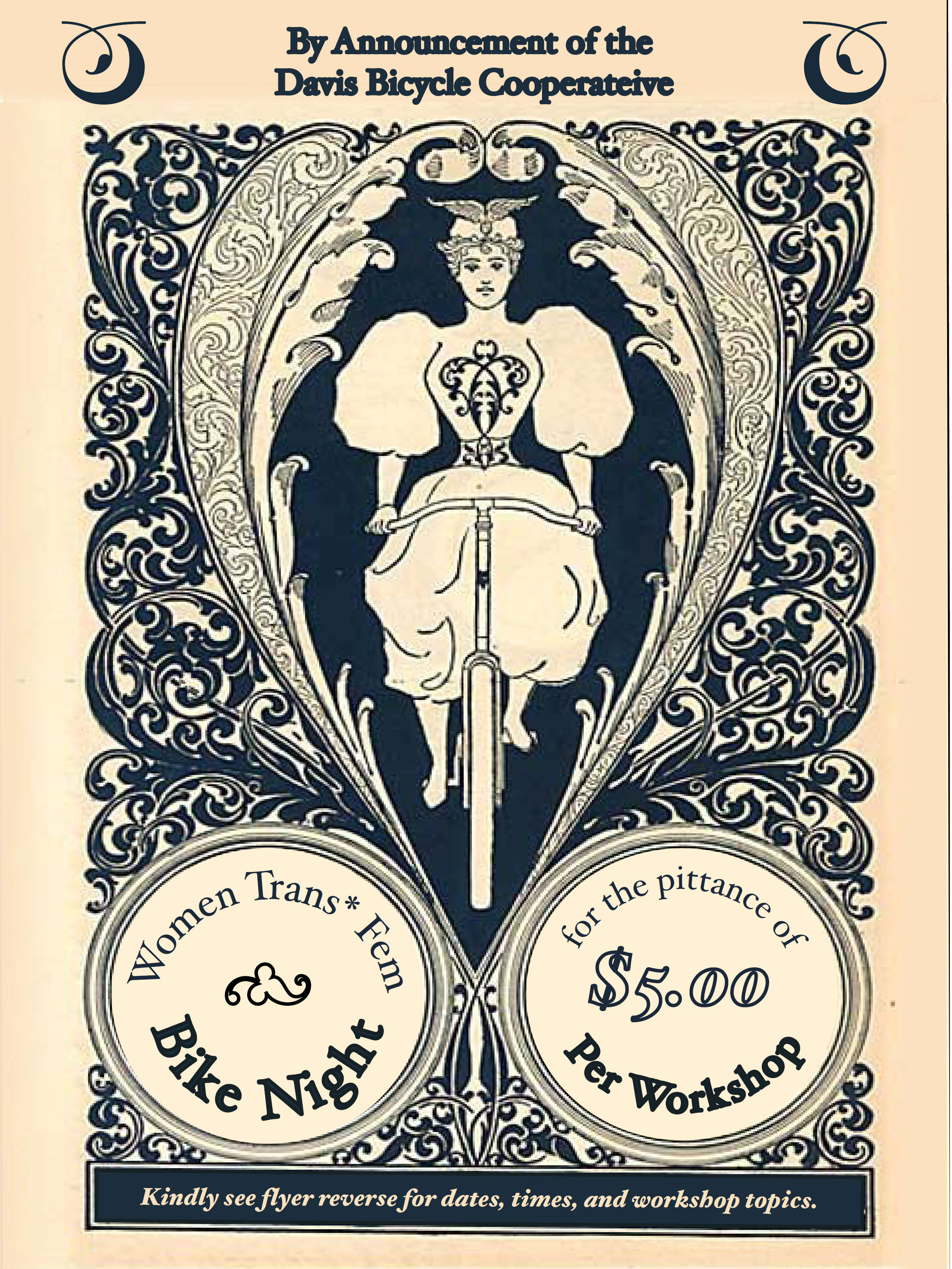 Every other Tuesday at Bike Forth. 4:00pm-7:00pm.
Workshops will be held from 4:00-4:30 and open shop time 4:30-7:00 pm.
Daily shop use is a $5 donation.
Bike not broken but still interested in skill building? GREAT! We will collectively build a bike following the workshop each week, to be donated to a woman in need in the Davis community.
If you can't make the workshop but are still interested in the skills please come by. The best way to learn is to teach! .. so someone else that made the workshop can guide you.
WORKSHOP DATES
2/10: Bike Anatomy, Shop Tour, Safety
2/24: Patch Your Tire on the Fly
3/10: Truest Wheel (No Lie) Old Spoke Home Care
3/24: Hubs
4/7: Hold them Brakes
4/21: Bottom Brackets and Cranks
5/5: Maintain your ride, and get in tune